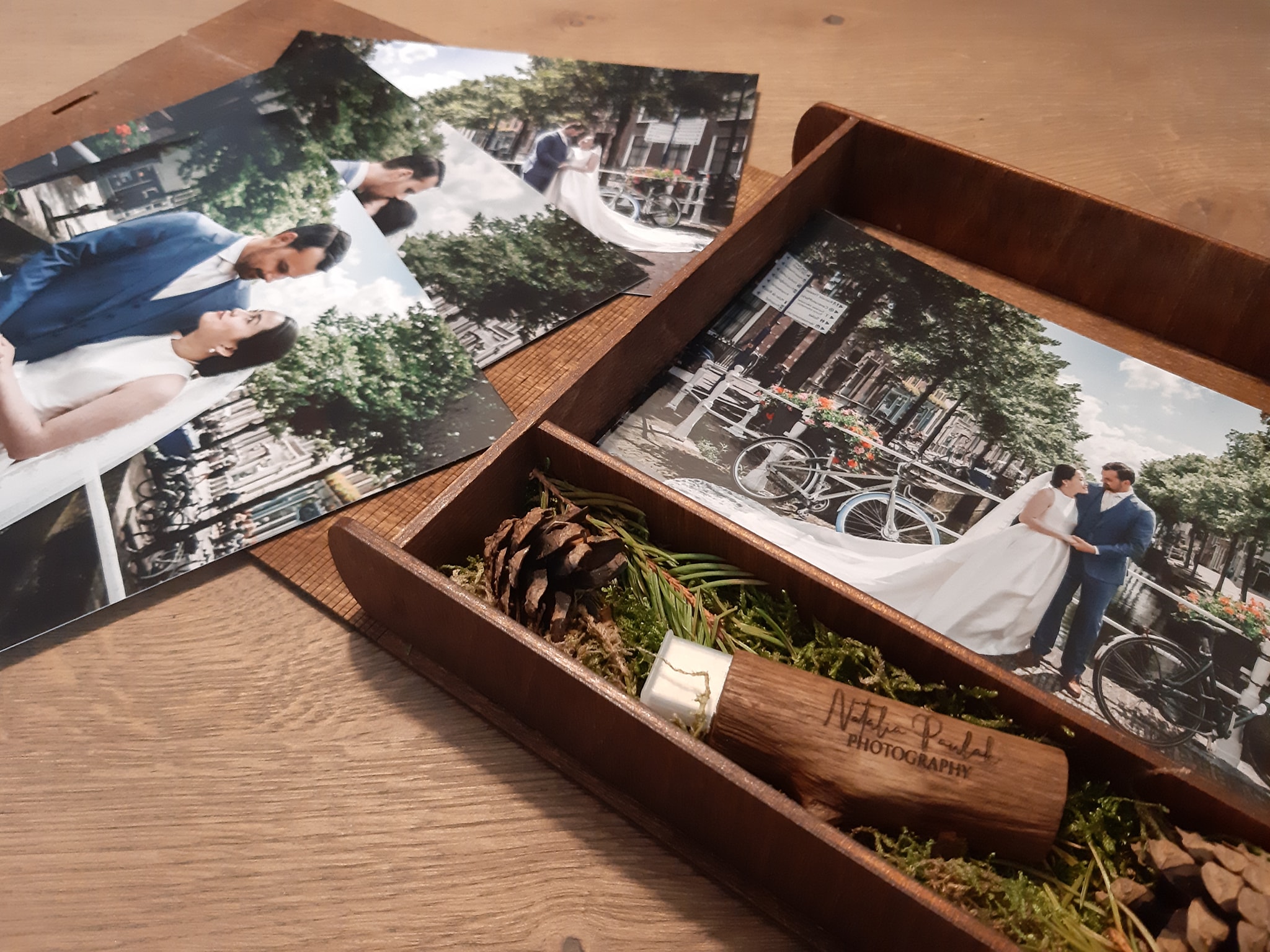 Imagine, you have had a great day modelling for photographs. Whether it was a wedding, a family reunion or just a nice photo sessions just for you, these pictures are valuable memories. How would you like to receive them?
In my opinion, a memory is a treasure. So the pictures I've taken are treated as such. I will make sure you get the best print possible, boxed in a way that is worthy.
Of course I will try to ask and figure out what your style is. I will pack those valuable photographs in a way you'll get a smile on your face, every time you see your treasure box.